Regular price
Sale price
NIS200.00
Unit price
per
Sale
Sold out
  צלחת פורצלן אובלית מודפסת בכחול עם סוס וכיתוב ״לעולם אל תעזוב/ תעזבי אותי״
הצלחת יכולה לשמש כמקום להניח את המפתחות בכניסה לבית, לתכשיטים שלצד המיטה, לקטורת, קריסטלים ולמאפה האהוב עליכם.
ניתן לתלות את הצלחת על הקיר בעזרת וו תליה מוזהב (יש לבחור באופציה המתאימה)
פריט מושלם לשדרוג כל פינה בבית
"Never Leave me" porcelain  plate printed with a horse in the meadow   in cobalt blue.
can be used for food, crystals, incense and bed side jewelry container.
the perfect item to elevate every corner in you space.
View full details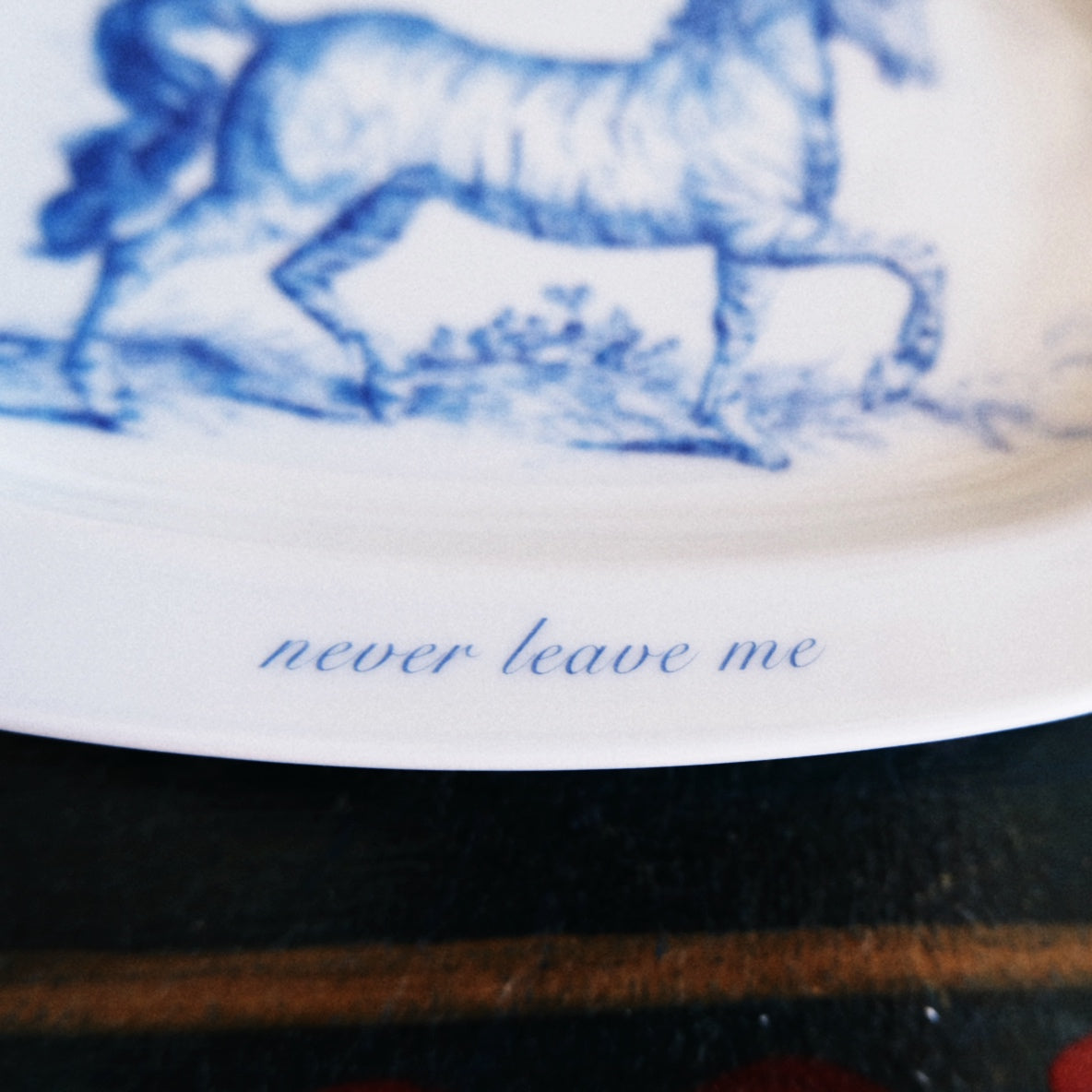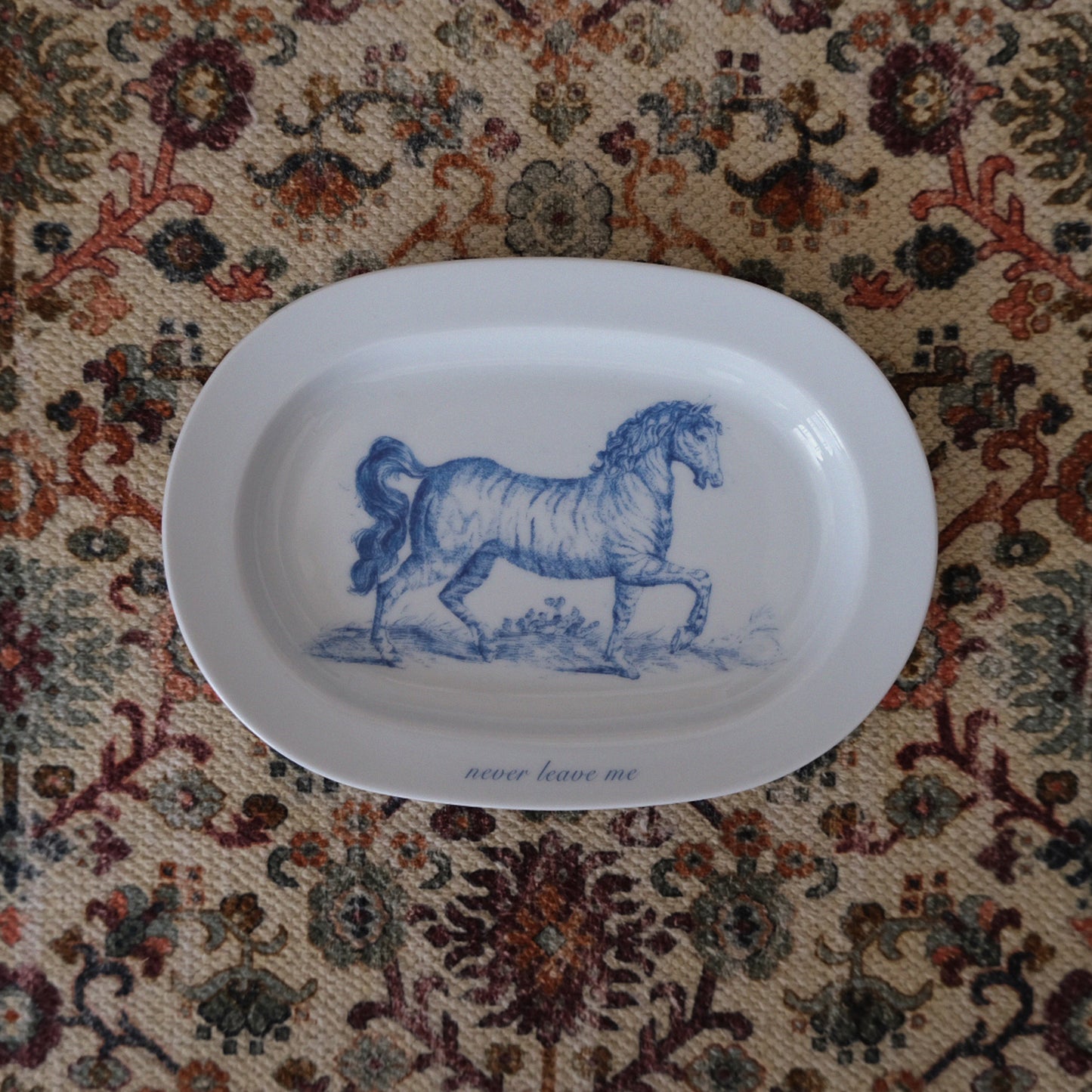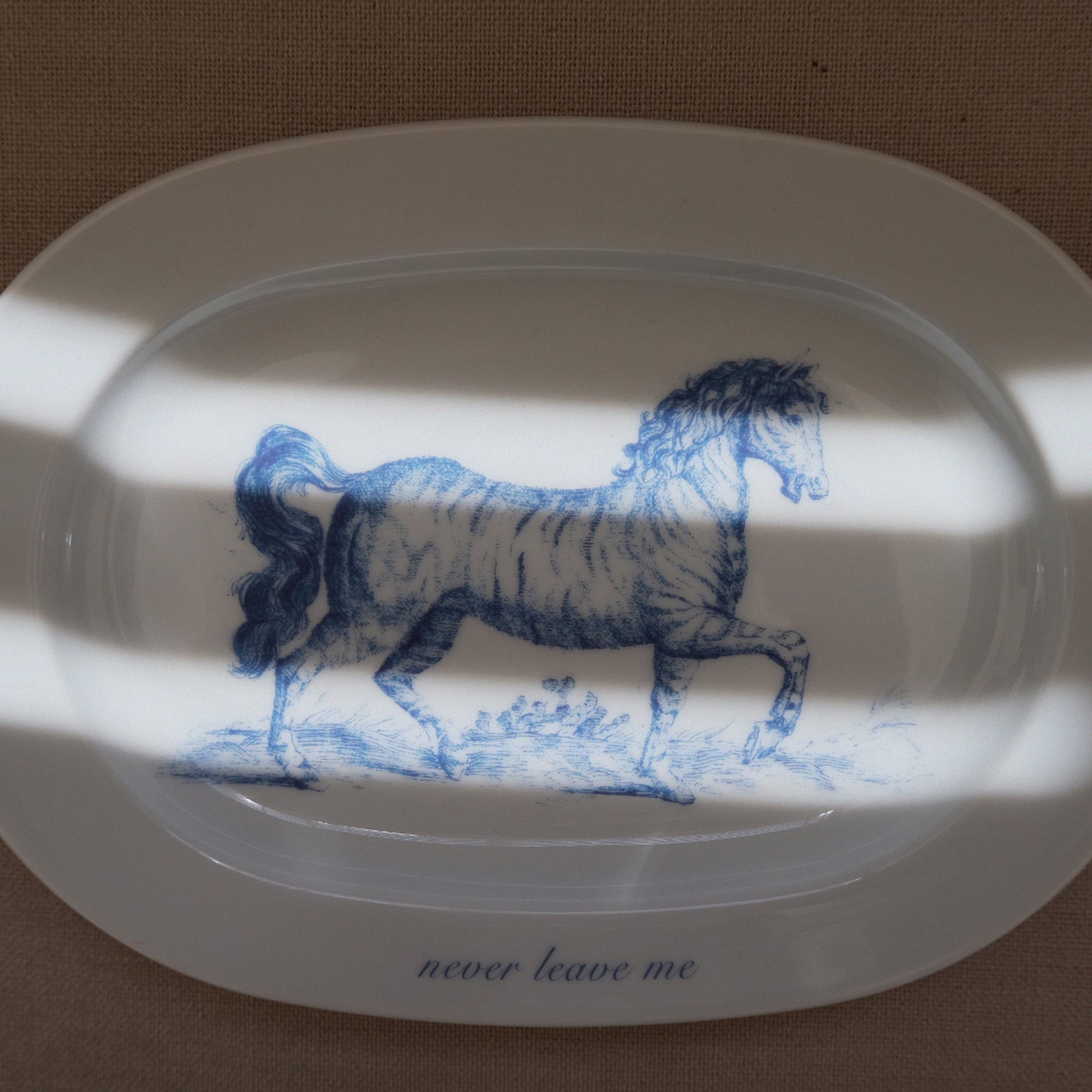 משלוח חינם על כל רכישה מעל 300 שקלים